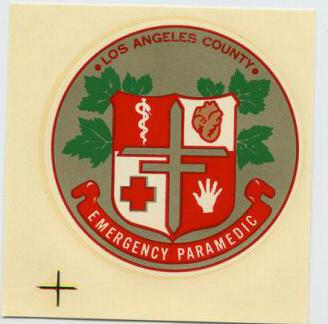 Vintage Decal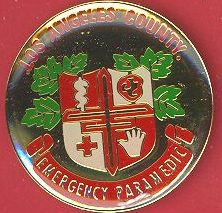 Paramedic Pin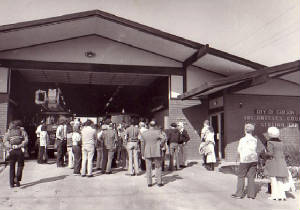 Click photo to see full size
Photo taken in 1979 showing original lettering for the station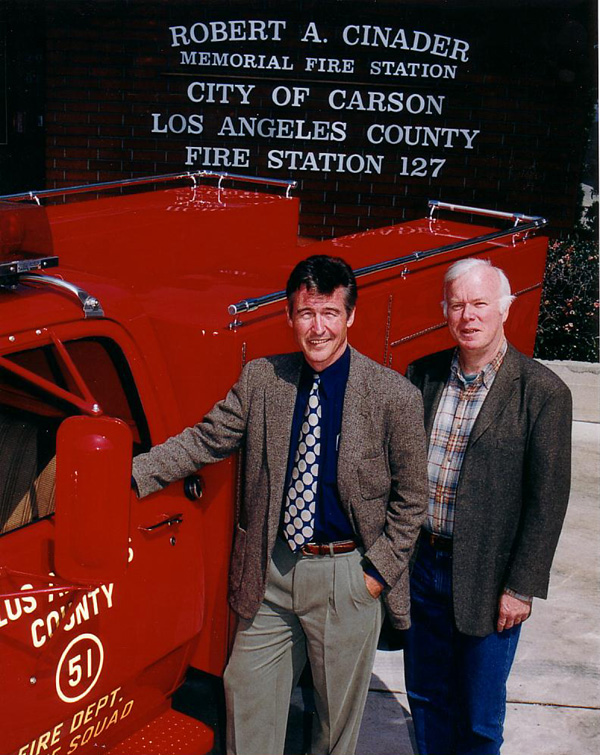 This photo of Randy and Kevin was once given out to visitors of Station 127
Click for full size.
Class photo of the 3rd Harbor General Hospital class, all LA County FF. Class number 119701/71, July/November 1971
They are identified L to R as follows.
Top row:
Two Dept. of Hosptials personnel (unidentified), Mike Lewis, Tom Douglas, Al Knight, Jim Easley, Bob Forsythe, Unidentified (suit), LACoFD Chief Deputy Stan Barlow (with papers in hand).
Bottom row (seated):
Bob McCullough, Steve Jongsma, Ed Cooley, Ed McFall
*This Paramedic Class is the 5th to graduate over all as two classes from the Daniel Freeman School had graduated previously.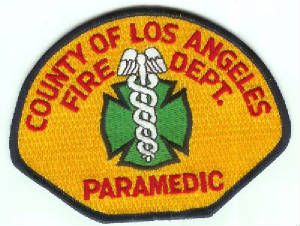 Patch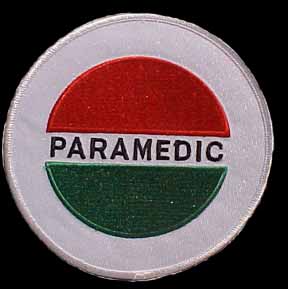 Patch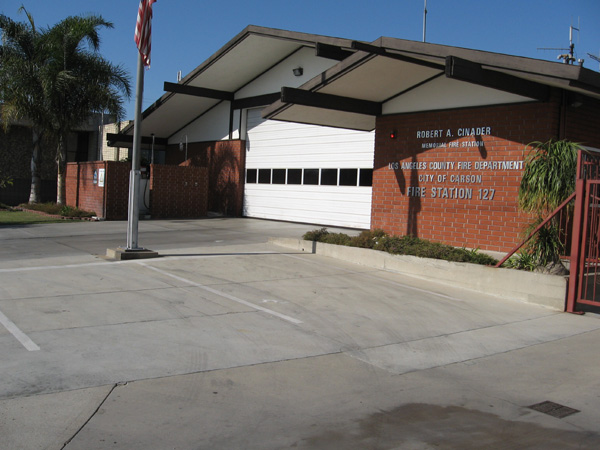 Click to see full size.
New 127 Signage - Photo courtesy Raul Moreno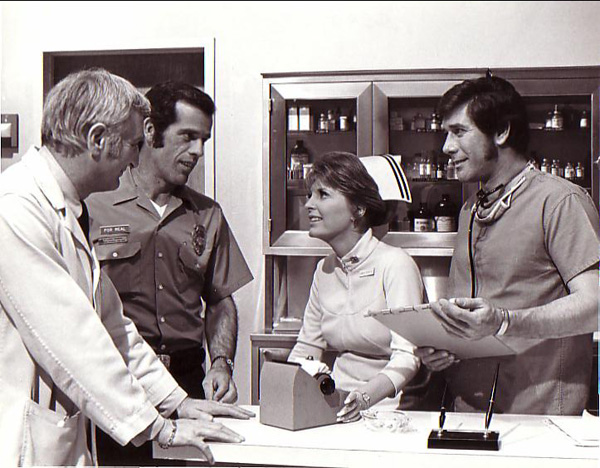 Photo Courtesy Mike Lewis
FF/PM Mike Lewis on the set with Rampart Hospital staff of Dr Early, Nurse McCall, and Dr Brackett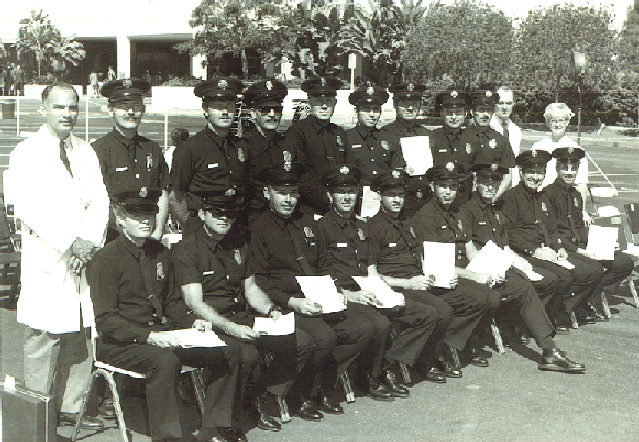 Click for full size.
HGH PM graduates - In this photo the first two HGH classes were seated together for a group photo. There are 11 LA County FF and 6 LA City FF. Unless otherwise indicated by '(City)', all are County FF.
Back Row L to R:
Dr Criley, David Phillips, Bob Ramsted, Jim Nelson (City), Walter Hartsuker (City), Richard Neal, Gerry Knolls,William Ridgeway, Mike Sterns, Dr, James Lewis, Carol Bebout RN.
Front Row:
Ed Arnold (City), Bob Belliveau, Ralph Brownell (City), Dale Cauble, William Crow, Gary Davis, Rocky Doke, Chaude Griggs (City), Dennis Grogan (City).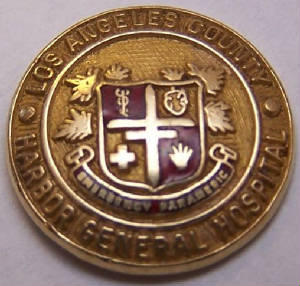 Harbor General Hospital Pin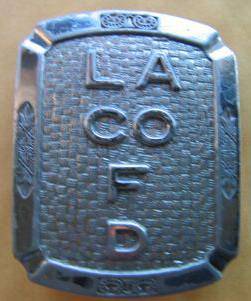 Belt Buckle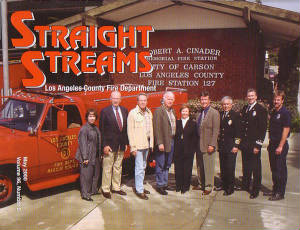 Click to see full size.
Straight Streams Magazine Cover - May 2000
Click for full size
Transcon uniform ad that appeared in 'Fire Engineering' magazine. The scene from Emergency! is from the episode 'Crash'.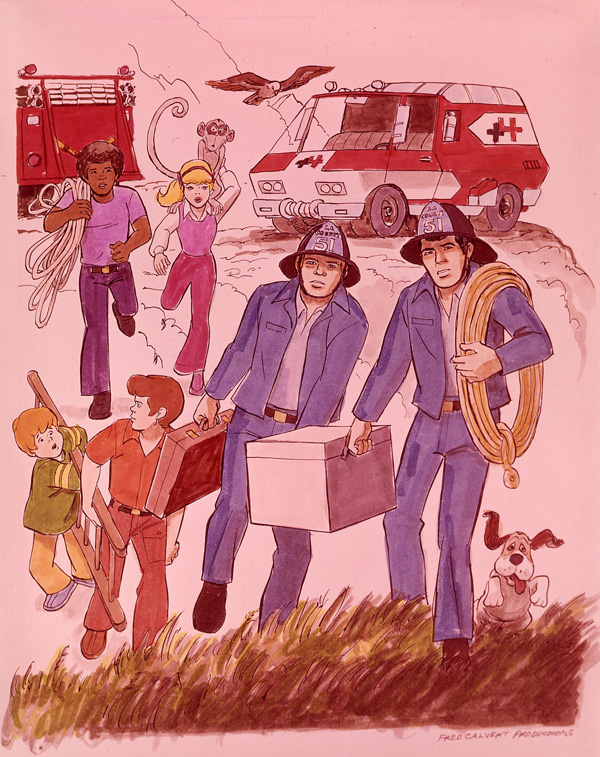 From the E+4 cartoon
Courtesy of Beth Spahr